Starlink Offers Satellite Internet Service for RVs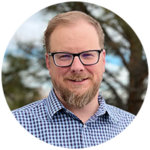 HighSpeedOptions prides itself on providing honest, quality content. While we may be compensated when you make a purchase through links on our site, all opinions are our own. Here's how we make money.
Start packing, stock your recreation vehicle with food and supplies, and fill it up with gas because your nomadic lifestyle just got a little better. Starlink recently announced that it will begin offering its satellite internet for RV.
Even though satellite internet is beamed down from satellites orbiting the earth and is available almost anywhere, the service has been bound to a permanent location – your physical address. Starlink has uncoupled its service from a permanent location, allowing for broadband internet to those on the go. For an additional $25 per month, subscribers can now relocate their service as they move about the country.
While Starlink is currently taking reservations, the equipment may not ship until 2023. You will receive a notification when your equipment is ready to ship.
Get to Know Starlink Satellite Internet for RVs
While this is good news for the digital nomads, there are a few things to keep in mind about this service. It will cost an additional $25 on top of the $110 per month service. And, you will still have to buy the equipment to take along with you.
The satellite equipment, according to Starlink, is easy to transport, set up, and take down. And one important thing to note is that the service will not work when the RV is in motion. As with all other forms of satellite internet, Starlink internet for RVs will require a clear view of the sky to establish a connection and can be affected by severe weather.
Call our agents today to find the internet service that meets your needs.
You are Free to Move About the Country
This is excellent news in the wake of the rise of RVing, camper trailering, and mini homes. The RV satellite internet service from Starlink makes the nomadic lifestyle much more attainable and maintainable for those in pursuit of mobility.
Imagine taking your conference calls at the base of El Capitan in Yosemite, or on the coastline in Acadia National Park. Or for those rainy afternoons while camping with the family, you can snuggle up in the RV and stream movies and play online video games.
Recreational vehicle manufacturers seem to have anticipated this move, as many have begun integrating Starlink receivers into their RV designs and builds. One day, it seems, this internet mobility will become standard, and as the technology improves, users may have connectivity when their RV is in motion.
Other Satellite Internet Providers
Starlink is currently taking reservations; however, the equipment may not ship until sometime in 2023. You've got options, though, and it is always beneficial to know them and compare them. Viasat and HughesNet each offer robust satellite internet service to even the most remote locations.
Viasat
Depending on your location, Viasat has satellite internet plans that come with up to 100 Mbps download speed. You can enjoy fast speeds to browse the web and stay connected to loved ones easily. Leveraging its satellite network, Viasat internet is prevalent among the most underserved rural communities where fiber and cable aren't accessible.
Pros
Easy installation

Unlimited data

Fast speeds, even in remote areas
Cons
Price increases

Low upload speeds
HughesNet
HughesNet Gen5 brings you more of everything you love to do online: fast speeds, unlimited data with no hard data limits, and built-in WiFi for better home coverage. While download speeds aren't as fast as Viasat, Hughesnet internet offers cheaper introductory pricing and professional installations within five days of ordering your service.
Pros
No hard data limits

Built-in WiFi

Video data does not count for your monthly high-speed data usage
Cons
Low upload speeds

Multi-year contract required
Find providers in your area