Best Cable Providers to Watch Live Sports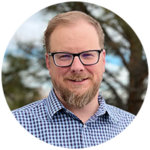 HighSpeedOptions prides itself on providing honest, quality content. While we may be compensated when you make a purchase through links on our site, all opinions are our own. Here's how we make money.
Are you looking for the best sports viewing experience from the comfort of your couch? There are many ways to watch live sports these days, whether it be streaming or cable TV.
But cable might be the best option for the sports superfan.
Through cable you have access to live, local sports, as well as national and international sports. On top of that, catch all the analyses, game breakdowns, and weekly highlights with a plethora of sports news networks.
Compare Cable TV Providers Near You
We partner with top cable TV providers to bring you the best deals in your area.
What are the advantages of cable TV?
While the line between sports streaming sites and cable TV begins to blur, cable does have its advantages. Here are just a few edges cable TV has:
Comprehensive network and channel lineups
Flexible pricing options
Customizable plans so you get what you want
Broad access to live sports
Best access to standard and premium sports content
If you already have cable, you're probably aware of the built-in sports channels and sports package upgrades available through your cable provider. If you don't have cable and are looking for the best ways to watch sports, read on to see our top picks of cable providers with ample sports options.
Xfinity
Xfinity is one of the nation's largest and most accessible cable networks, serving more than 8 million subscribers in 40 states. With NBC Sports included in most TV plans, Xfinity puts sports front and center right out of the box. Various ESPN and Fox Sports channels are included in plans starting with the most popular Xfinity TV plan.
It's easy to watch the game and keep track of your teams and game scores using the NBC Sports app baked into the X1 platform. This sports app makes Xfinity our top pick for watching sports on cable TV.
You can also customize your sports viewing experience by choosing from different premium channels, such as the NFL Red Zone, the Golf Channel, MLB Network…and more! Want them all? Add the More Sports & Entertainment Package to any plan with 140 channels or more for the full sports viewing experience.
Get the most from your monthly bill by bundling Xfinity TV service with cable internet. Xfinity offers fast and reliable internet with internet speeds exceeding 1 Gbps in some areas.
What we like:
Many sports channel options come standard in most plans
X1 sports app makes it easy to check scores & find games
What we don't like:
Premium sports content can add up quickly
Rate increases after the promotional period ends
Spectrum
Spectrum is a cable internet and TV provider with availability in 44 states, and generous TV packages with at least 125 channels to help you watch live sports. Most of Spectrum TV plans include popular sports networks, such as ESPN, ESPN2, and FS1, with their starting channel lineup. Sports fans can get going right out of the gate with games, news, and analysis.
Need more sports? Spectrum offers Sports View–a sports add-on at an attractive additional monthly price. Sports View includes popular networks, such as NFL Network, MLB Strike Zone, ESPN College Extra, and more.
Spectrum also offers cable internet, with speeds reaching 1000 Mbps in some areas. For added value, you can bundle TV and internet for one convenient monthly bill.
What we like:
Spectrum offers contract buy-out assistance for qualifying customers
Additional premium content is provided at an attractive monthly rate
Affordable plans contain many sports channel options
What we don't like:
While Spectrum TV is reasonably priced, equipment costs & fees can add up
Monthly payment will increase after the promotional period ends
Cox
Cox offers internet and TV services in 19 states, all backed by a 30-day money-back guarantee. Cox gets you in the game right away by including ESPN, ESPN2, FS1, and FS2 in its Contour Preferred and higher TV plans.
If you need more sports, more is available with Cox's Sports & Info pack, and the Sports Pack 2. Get more sports with the Sports & Info pack that includes the NFL Network, NHL Network, and various college sports networks. And you can enhance your sports viewing experience by adding the Sports Pack 2 which offers the NFL RedZone, MLB Strike Zone, and the Outside Channel.
Stream live or recorded sports on your smartphone or tablet anywhere you have an internet connection. The Contour TV app gives you access to all of your plan channels and recorded content, so you can watch your team almost anywhere.
In addition to Cox TV plans, it also offers cable internet service with speeds as high as 1 Gbps, home security, and home phone service. Get all of your sports and entertainment, internet, and communications needs from one convenient provider.
What we like:
Countour TV includes one set-top box & starter DVR service
Stream live TV and recordings on the go with the Countour TV app
What we don't like:
Recurring fees for things like set-top boxes & enhanced DVR services add up quickly
Starter TV does not include any sports channels
Optimum
Optimum is in the top five providers in the United States in terms of subscribers; it is limited mostly to states in the Northeast region, such as Connecticut, New Jersey, and Pennsylvania. Optimum's Core TV package comes with over 200 channels, and this is their lowest tier TV plan.
Included in the Optimum Core TV package are plenty of sports channels and networks to start off with, such as ESPN, ESPN2, and FS1. But there's plenty more available for an additional monthly charge. Optimum offers its Sports Pack of 24 channels that include NBA TV, NFL RedZone, ESPNU, Golf Channel, and much more. You're never short of options to watch live sports with Optimum.
What we like:
Optimum offers a 60-day money-back guarantee
Annual contract is not required
Optimum may provide offer a contract buyout if you switch to them
What we don't like:
Services, such as DVR, are not included & incur an additional charge
Optimum services are limited to the northeast United States
Find providers in your area