Guide to Online Parental Controls
HighSpeedOptions prides itself on providing honest, quality content. While we may be compensated when you make a purchase through links on our site, all opinions are our own. Here's how we make money.
As we integrate technology into our daily lives more, it's important to know what tools and resources are available to protect your family online. Learning these tips will set you and your children up for success with any online activity. More specifically, parents looking to establish ground rules for technology use for their children can use this guide as a baseline for all things related to parental controls and online safety.
General Online Safety Tips
Whether you're a tech savant or a new parent, relearning these online safety tips can make all the difference when attempting to safeguard your home network and family from the dangers online. People are constantly connected today, making them susceptible to hackers and lazy online habits. These online safety tips will help you combat those pitfalls and create consistency in your online security.
Update your Passwords Frequently
As your kids start using technology more and your device count grows, it becomes even more important to update your passwords frequently. And, no, passwords like "ABCD1234!" won't cut it. With every new online account, you want to make sure to pick a complex password to prevent your personal information from getting stolen or unwanted guests accessing your home network. You should create passwords using a mix of 8+ upper and lowercase letters, numbers, and symbols and update them at least once every 3-6 months. What's more, there are solutions available to manage your passwords for you like LastPass or Apple's iCloud Keychain that make updating and accessing your login info a simple click of one button.
Keep Your Software Updated
We all get reminders about software updates available on our devices. Whatever you do, don't wait. Make it a habit to initiate updates the moment you get an alert or configure your devices to automatically update on their own, so you don't have to worry about it. Common for good reason, software updates help fix bugs (i.e. code flaws) in security software that weren't caught in a previous launch or update, which ultimately helps protect personal data and improve overall device performance. They can also add new features and remove outdated ones from your device to keep you current.
Leave your VPN on at All Times
A virtual private network (VPN) provides a secure internet connection by encrypting all data you send and receive online. This helps protect you from cyberattacks that happen all too frequently. The biggest threat when learning or working from home involves hackers attempting to access your private information, so having a reliable VPN on at all times helps keep your information safe from outsiders.
Beware of Phishing Scams
Easier said than done. Phishing scams are more common than you may think, and knowing what to look for isn't always easy. Phishing is one way cyber criminals gain virtual access to your computer or download malware without you knowing. They can occur as an email, text, phone, or even snail mail, however, they're now most commonly seen online. Scammers send phishing messages disguised as regular notices that prompt users to click on an embedded link or attachment. Once triggered, these links act as backdoors for cybercriminals to steal your personal information. Beware of these messages and learn how to recognize phishing scams to avoid putting your accounts and network at risk.
Types of Online Parental Controls
Parental controls are available on most internet-enabled devices and can help parents establish healthy online habits as well as protect children from inappropriate content when online. While parental controls are not 100% effective, they do offer valuable tools to set ground rules for technology use. Below are different types of parental features you can enable today to get a jumpstart on your children's online safety.
Content Filtering
Content filtering is an online program or application that allows you to limit access to websites, words, and images you deem dangerous, distracting, or inappropriate. This feature is included on many smart devices and subscriptions including WiFi networks, Netflix®, and more. A majority of content filters block specific sites or associated content using keywords or URLs. This parental control helps establish safe boundaries for kids as they begin using technology, participate in online learning, and navigate the world around them.
Usage Management
Technology has permeated nearly every aspect of our lives. From GPS and smartphones to online classes and workout apps, people are constantly connected. That's why it's more important than ever before to manage your tech use. Limiting daily screen time and setting schedules are two main ways parents can manage their child's online usage. It's also important to note that having discussions early on with your children about the importance of a balanced lifestyle can be beneficial in conjunction with these parental controls.
App Blocking
Similar to content filtering, app blocking software allows parents to block apps on their children's devices for as long as they deem necessary. Controlling what your child does or sees on the internet is a difficult task, but there are tools available to parents that make it easier. Monitoring tools like Bark or Google Family Link make app blocking a breeze with their customizable features that allow you to pause, stop, or resume app access depending on your child's screen-time schedule.
Location Tracking
Most smartphones and map apps have location tracking as a default feature. Location tracking is exactly what it sounds like. You can enable the "share location" feature with loved ones and friends to offer a little peace of mind. In recent years, apps like OurPact have come out to offer additional tracking features like live tracking, check-in reminders, and location notifications, so parents are alerted in real-time.
ISPs with Parental Control Resources
It's common for internet service providers (ISPs) to include basic security software with your equipment or available for download on a PC and/or smartphone. We list a handful of popular ISPs that provide parental controls as part of their overall internet security offerings.
AT&T Internet Security Suite
If you subscribe to AT&T internet with download speeds up to 3 Mbps, you are eligible to download the AT&T Internet Security Suite powered by McAfee that comes equipped with multiple security features including hack prevention, anti-virus software, and you guessed it – parental controls. AT&T internet parental controls are only available on PCs and include everything from content filtering and app blocking to screen time limits and password protection.
EarthLink® Guardian
Powered by Bark, EarthLink Guardian is a parental monitoring service that allows parents to supervise 30+ social media platforms and apps for any signs of dangerous content such as cyberbullying, online predators and more. It also comes with screen time management and content filtering controls, empowering families to set healthy online boundaries. You can pair your EarthLink internet subscription with EarthLink® Guardian for as little as $9.95/mo. Your service will cover an unlimited number of devices within your household and comes with a 30-day Money-Back Guarantee.
Spectrum Internet Parental Controls
When you switch to Spectrum internet, you gain multiple online safety features for both internet and TV services. Spectrum parental controls include content filtering and credit card restrictions on your TV guide and all aforementioned parental controls for internet use. One limitation you may find with Spectrum's Security Suite is the inability to integrate with some Apple operating systems. However, overall it's a handy bonus feature on top of your internet subscription.
Verizon FiOS Parental Controls
In addition to Verizon's FiOS internet speeds, you can also enjoy its integrated parental controls as well. Each Verizon router comes equipped with parental controls that allow users (namely parents) to control internet access on all devices connected to your home network. It also allows parents to create content filters to block children from accessing inappropriate websites or downloading risky content.
Xfinity Parental Controls
Xfinity provides a step-by-step guide for all Xfinity Parental Controls they offer, including Xfinity internet, TV, and phone service. Among them, you'll find ways to customize your TV guide settings to restrict certain movie ratings and channels from being watched as well as ways to block your child from accessing unwanted network websites and apps.
Monitoring Apps & Tools to Invest In
When default settings don't offer enough security, plenty of free and subscription-based platforms exist for you to test out. We compiled a list of top monitoring tools to invest in for both you and your child's online safety.
OurPact App: Best for Teens
Modestly priced, OurPact is a parental control app that gives parents the ultimate monitoring and content filtering customizations lacking in most out-of-box solutions. OurPact gives parents the power to suspend access to various websites, apps, and networks based on their screen time schedules. It also incorporates a family locator for regular check-ins. This app will grow with you and your child as its advanced features become more relevant for teens.
Bark app: Best for Social Media Monitoring
The Bark app primarily markets itself as a prevention platform best for social media monitoring. It monitors over 30+ social media apps, emails, and texts on Android and iOS devices and alerts parents when it detects any signs of harmful interactions or content. It also comes equipped with popular parental controls including usage management and web filtering.
Google Family Link for Parents app: Best for Younger Kids
Best for younger kids, Google Family Link for Parents helps parents set ground rules for technology use as children grow, learn, and explore online. In addition to providing standard parental controls, Family Link makes it easy for parents to share good content. You can feed your children's curiosity with teacher-recommended apps and educational websites for an extra nudge in the right direction.
Invest in a VPN
Earlier we touched on the importance of always keeping your VPN on. If you don't already have one, we recommend window shopping before you invest in a top rated VPN. Searching for a VPN is like searching for the right pair of shoes. You may fit into every size eight you try on, but it doesn't mean you'll like the style. Before entering your credit card info, consider benefits such as affordability, logging policies, and performance speeds.

LastPass Password Management Software
Parents are pulled in a million directions, and the last thing they need is another monotonous task to add to their to-do list. It requires time to regularly update your passwords, but luckily there are password management platforms available to take care of it for you. LastPass is the #1 online password manager made to simplify your life. Opt for the free version or invest just $3/month for a little peace of mind.
Key Takeaways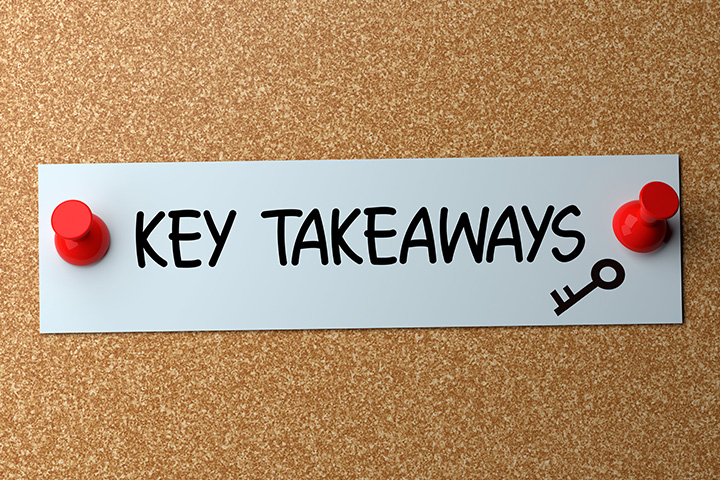 Finding a healthy balance for parenting in this digital age is the ultimate challenge. With that in mind, our Guide for Online Safety & Parental Controls equips parents with the resources needed to:
Create healthy online habits for the entire family

Safeguard home networks against cybercriminals

Protect your children and gain peace of mind using parental controls
If you're interested in switching internet plans, check out current options from internet providers near you.
Find providers in your area