5 Internet Myths Debunked (Infographic)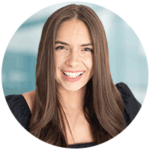 HighSpeedOptions prides itself on providing honest, quality content. While we may be compensated when you make a purchase through links on our site, all opinions are our own. Here's how we make money.
There are so many myths we encounter daily – myths about food, animals, and even science.
In most cases, they may have held a grain of truth at one point. But with time, these "facts" we hold true turn out to be outdated or just false. Some are harmless, but others can set you back – especially myths about the internet.
From satellite internet to slow WiFi, we're debunking the most common internet myths still circulating the web. Protect yourself online by knowing what's fact versus fiction.
We make it easy to find fast and reliable internet service.
Top 5 Internet Myths:
Myth #1: Satellite internet is dying.
Myth #2: Internet & WiFi are the same.
Myth #3: Hackers only target wealthy people.
Myth #4: Slow speeds are always your provider's fault.
Myth #5: Incognito mode keeps you protected.
References:
1 Satellite Internet Myths Debunked
2 Internet & WiFi
3 5 Cybersecurity Myths Debunked
4 Reasons for Slow Internet
5Incognito Mode May Not Work the Way You Think It Does
Find providers in your area