AT&T Decommissions DSL, Focuses on Fiber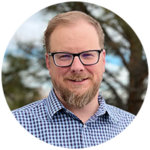 HighSpeedOptions prides itself on providing honest, quality content. While we may be compensated when you make a purchase through links on our site, all opinions are our own. Here's how we make money.
AT&T has made big announcements in the last few years in regards to its internet service. These announcements come at a time when we're seeing providers focus on expanding their fiber networks and strategically decommissioning wireline services, such as DSL internet.
In 2020, AT&T announced that it would no longer accept new DSL subscribers*, nor would it offer speed upgrades to existing AT&T DSL subscribers. At the time of the announcement, the provider had about 500,000 legacy DSL subscribers.
The move to retire DSL service allows AT&T to focus on implementing and expanding its fiber network. Any savings gained from halting maintenance of its copper DSL network will be diverted to AT&T's fiber internet service.
AT&T have announced a halt on DSL internet service, and will be rerouting investments to focus on fiber expansion.
In March 2022, AT&T announced that its goal is to reduce its copper footprint in half by 2025. This signals just how aggressively the provider is pursuing fiber expansion. By reducing its copper footprint by 50%, AT&T is freeing up high maintenance costs that allows it to develop its fiber and 5G internet networks.
Fiber is the Future
AT&T is not alone in the fiber pursuit. These announcements and goals come at a time when many other providers are shifting financial resources to the expansion of their fiber networks.
The Federal Communications Commission (FCC) has provided incentives for providers to do so through various government funding opportunities. Billions of dollars are at play for providers in various states to help expand their fiber networks. Many of the programs benefit rural communities, where there are typically fewer providers to choose from and minimal speeds available.
Funding from the FCC helps, but providers are using billions of their own dollars as well. Recent forecasts project that over $125 billion will be invested in fiber over the next five years. Providers – big and small – are pursuing different opportunities to raise their own funds to supplement FCC offerings. Some ISPs are selling assets and using the proceeds to invest in fiber. And in the case of AT&T, the energy savings alone as they transition from copper to fiber will free up large sums of operational funds.
What's Next?
The trend of abandoning legacy services such as DSL and transitioning to fiber gains momentum daily it seems. The next few years are likely to be a little topsy-turvy. There will be less impact in areas where other providers and other services are available to customers. However, it will be most turbulent in rural areas where there are fewer options.
The good news for more remote communities is that fiber is on the way. In fact, many of the FCC funding programs are designed to bridge the digital divide in underserved areas. It might be a tough go as fiber footprints expand, but these communities soon will have access to faster internet service.
While fiber internet is most readily available in densely populated cities, it isn't available everywhere in those areas. But that will change, too. Keep an eye out for fiber availability to increase in your area as providers race to improve their networks. And if you are in an area that is affected by the AT&T decision to abandon DSL, there might be other services available to you. Enter your zip code below to see what your high speed options are.
*This decision did not affect the provider's IP DSL customers, its copper/fiber hybrid network, or AT&T U-Verse.
Find providers in your area